Japanese Anti Aging Facial Trial
 How Old Is Your Skin?
Skin aging is the most visible sign of aging. Our skin is at the mercy of many forces as we age: sun, harsh weather, and daily lifestyle habits. Skin aging is a progressive process which can worsen without proper care and maintenance. It is important to go for regular anti-aging facial to ensure that your skin concerns are well taken care of.
The indication of an aging skin:
Fine lines & wrinkles
Dry skin
Dark spots
Patchy skin
Flaking or scaling
---
Looking for an Anti-aging Facial to Achieve This Result?

It is every girl's dream to be beautiful and youthful. Unlock the beauty of your skin with Menard's Embellir Anti-Aging Facial trial. With the luxurious texture, graceful fragrance, MENARD's unique blend of ingredients are developed from Red and Black Reishi mushrooms, prized in Asia since ancient times.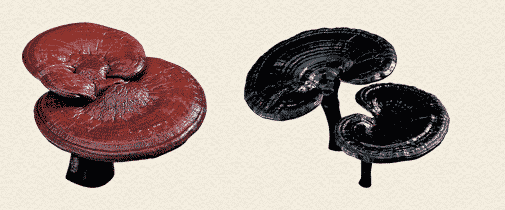 Red lingzhi helps to promote cell growth to help with skin firmness and boost radiance. Black lingzhi is used to detox and repair existing cell. This anti-aging facial treatment delicately keeps your skin youthful and beautiful session after session.
The Benefits of Embellir Anti-Aging Facial Spa:
Plumped Skin
Luminous Bright Skin
Contoured Facial Features
Pores Visibility becomes Smaller
Wrinkles Diminished
Free of Fine Lines
Lighten Pigmentation and Scars
---
Discover the Secret to Your Skin's Luminosity with Menard
The purpose of Menard: To offer the finest quality and safest products to our customers
The promise of Menard: To ensure our customers fully experience the benefits and effects of our products
Menard was founded in 1959 in Nagoya City. Aichi Prefecture, as a comprehensive cosmetic manufacturer. Menard Cosmetics had celebrated her 50th Anniversary in 2009 with huge success and recognition in the industry. Being one of the biggest cosmetic brands in Japan, Menard plays a remarkable role in the market in terms of their prestige products and high-quality customer services.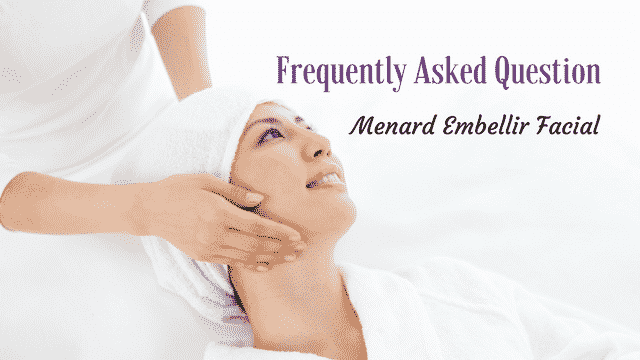 1. How effective is this facial?
You will be able to visibly see a brighter and glowing complexion. Fine lines and wrinkles will be diminished on your face too.
2. What products do we use for this facial?
We only use the top quality products from Japan. This facial uses the Embellir Range by Menard. It consists of two prized ingredients since the ancient time: Red Reishi and Black Reishi.
3. What is included in this facial?
This treatment begins with a deep-pore cleansing and an indulging massage. After a gentle extraction, your skin is plumped up with a custom-blended mask accompanied by a soporific shoulder massage.
4. How many times must I repeat this facial to see results?
You will achieve a glowing bright skin with wrinkles and fine lines diminished after your first session. For optimal results, return for a personal consultation and repeat this facial every once a month.
5. What are the long-term benefits of getting a regular facial?
A healthy and bright skin! A consistent facial regime will result in a healthier looking face and put your skin in a tip-top condition. However, your skin's needs are ever-changing and a solid foundation will allow our skilled therapist to more effectively address issues that may arise from time to time.
6. Where can I get to try this facial?
Embellir Anti-Aging Facial Spa treatment is available at both of our branches at Bukit Timah and Clarke Quay.
Ikeda Spa – Singapore's Top Japanese Facial Spa
| | | |
| --- | --- | --- |
|   |   |   |
| 100% high-quality facial products from Japan | Our affiliate company, Menard has over 2500 facial salons | Award as "Top Facial Salon Award" by Simply Her |
Read more »
*Terms & conditions apply
Valid for 1st time customers of Ikeda Spa or those who have not visited in the past 6 months
Valid from 1st December 2017 until 31 December 2018
Valid for local residents of Singapore only. Proof of local residency is required for verification.
Prices do not include 7% GST
Promotion is not allowed to be used in conjunction with other discounts, promotion or packages
Deal offer cannot be utilized for spa voucher purchases.
Valid for booking at both outlets
Non-refundable and non-exchangable for cash
Reservations are required and subject to availability
Credit card information must be provided to secure your booking
a 24-hour cancellation notice is require, otherwise charges apply
Probably the Best Japanese Spa in Singapore