Visiting a Japanese onsen for the first time can be intimidating, especially for shy foreigners. There are a series of rules that bathers must abide by before entering an onsen. For one, the traditional Japanese onsen requires you to be completely nude. This means no towels or bathing suits.
These hot springs are typically public and segregate men and women, but mixed-gender baths exist too. Known as konyoku, men and women bathe in a shared space and are still required to strip before entering.
Why should bathers bare it all, though? To understand this, we have to look back a few hundred years ago when Samurai warriors bathed naked in onsens to recover from battles. There is a proper term for this called balneotherapy, which refers to the act of soaking in baths to treat illnesses.
Balneotherapy is widely accepted in Japan as onsens are naturally rich in minerals, which is said to have healing properties. One must be fully naked to receive the most of its benefits. Onsens can aid in the recovery of surgeries and are even believed to control hypertension and soothe skin diseases.
Though, the concept of birthday suits only can still be daunting to some. So, here are three useful tips to overcome your doubts and even change your mind.
Japanese Onsen Tip #1 For Shy Foreigners: Be Mentally Prepared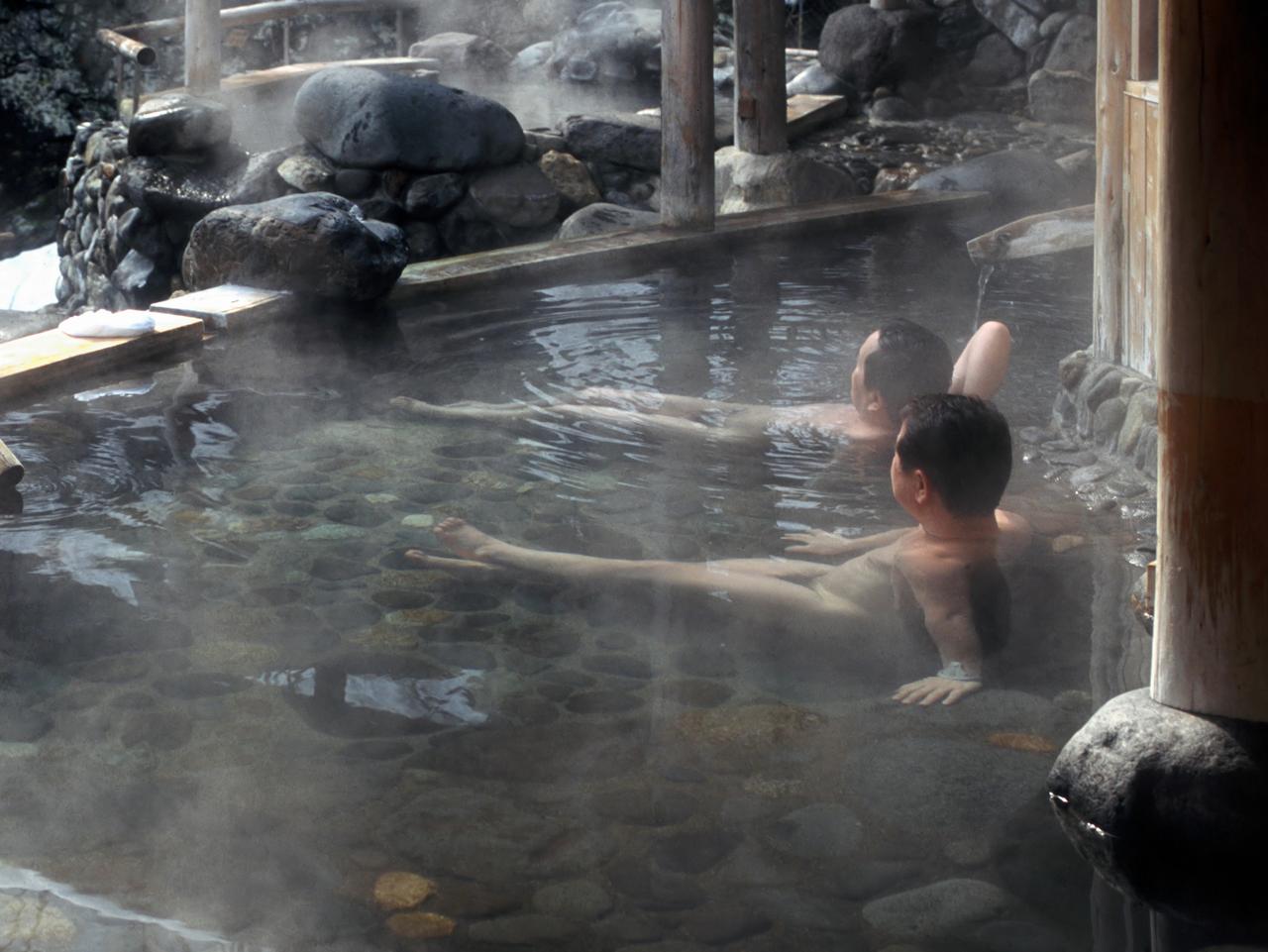 Before visiting an onsen, we suggest you prepare mentally. Give yourself a heads up of what you are going to see. People come in all body types and they are not going to have flawless bodies either.
In reality, there will mainly be Oba-chans, or mature women, soaking in the water, relaxing or chatting among themselves. They are the ones who truly know that there is nothing to worry about, despite how wrinkly you are, or how different your body looks from everyone else's.
More importantly, be in the know of the rules and etiquette before your visit. Otherwise, you might not even get the chance to dip.
Japanese Onsen Tip #2 For Shy Foreigners: Accept the Naked Truth
Japanese Onsen Tip #3 For Shy Foreigners: Understand the Japanese Custom
At Ikeda Spa, you can immerse in the authentic Japanese experience as well. Soak in the Hinoki Onsen Bath, which is set aside for single and couple patrons. Unwind all you want without having to feel uncomfortable!
Our baths use hinoki wood; Japan's most prized cypress wood once strictly reserved for royalty and sacred places.
This precious wood releases mineral oils into the water, which are enriched with antibacterial properties and soothing scents to treat skin irritation, cuts, and rashes. A hinoki bath is also enough to melt away your stress, anxiety and muscle aches while enhancing blood circulation.
For first timers, Ikeda Spa offers a free Onsen Pass originally worth SGD$80. Simply book any 90-minute treatment to receive this irresistible deal. Limited time only.
Now, you have no excuse not to dip in an onsen. Restore glow to your skin with this nourishing treat without having to travel to Japan!