Best Acne Facial in Singapore Now!
Wishing for Beautiful Acne Free Skin?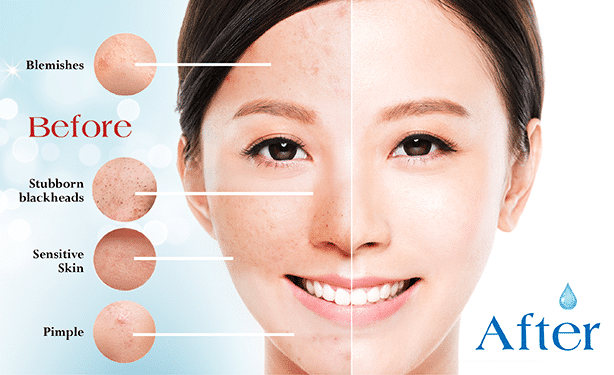 Have you always thought that pimples only happen during teenage days? Think again. As we grow older, women are not only fending off wrinkles but we are battling with acne too.
50% of women experience adult acne outbreaks at some point of their adult life
Adult acne may be caused by stress, hormonal change factors and even the way you take care of your skin. Fret not, we are introducing our First Ever Acne Facial in Singapore to tackle all your acne concerns.
---
NEW! Best Acne Facial in Singapore from Japan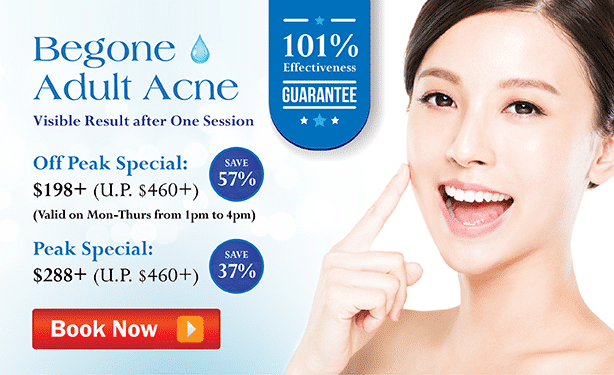 Clear adult acne and soothe redness instantly with this 90-minute acne treatment in Singapore. This newly revamped acne facial uses two of the industry's latest aesthetic technologies to deliver porcelain clear skin, free of adult acne. Save up to 57% when you book for this 1st Trial Acne Facial.
Say good bye to adult acne with not 1 but 2 aesthetic acne treatment machines that are only available at Clarke Quay Branch. Read on to find out what is included in this acne treatment facial.
Step 1: Burst Acne Away with Oxyjet Acne Buster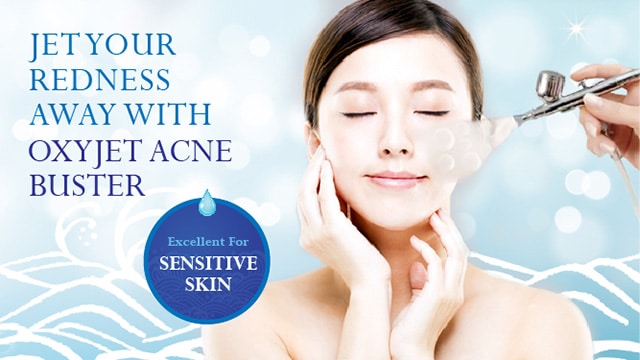 Oxyjet Acne Buster uses a high-velocity water jet, triple deep-cleansing effects to get rid of superficial dead skin cells. The strong jet contains an oxygen-rich formulated solution to vanish redness. Penetrating into your skin, it gives an immediate effect of reduced acne and clogged pores.The Oxyjet Acne Buster add-on is excellent for sensitive skin when combined with Beauness Purifying Facial.
Step 2: Exfoliate Blackheads with Aqua Acne Peel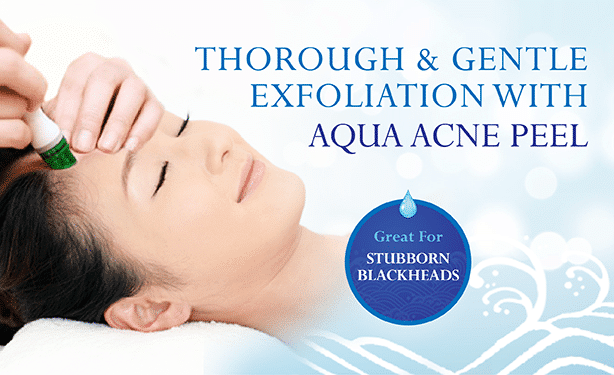 Aqua Acne Peel is one of the latest add-on treatments which features the latest aesthetic machines used among many doctors. Working with a mild skin-softening solution, it dissolves congestion and acne for easier and less painful extraction. Impurities and dead skin cells are thoroughly sloughed and removed with the help of a vortex extraction tool. This is great to solve stubborn clogged pores issue, promising you 101% brighter and acne-free skin.
Step 3: Soothe Acne Prone Skin with Beauness Purifying Facial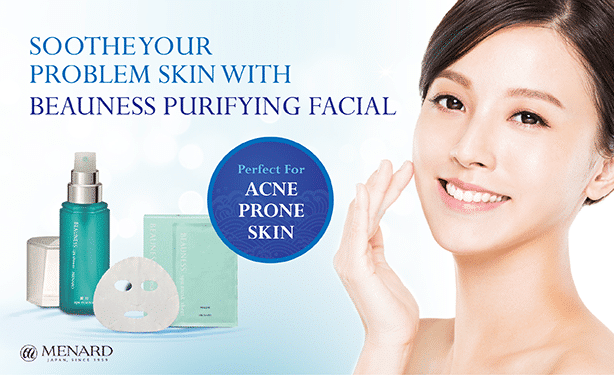 Beauness Purifying Facial uses a Japanese skincare Menard Beauness that formulates with a combination of different ingredients. It includes healing onsen (hot spring) water and natural plant extracts for skin concerns such as excessive oil secretion that leads to acne issues. Working wonders on your skin, it effectively treats rough skin and acne.
Don't Miss This Acne Facial Promotion!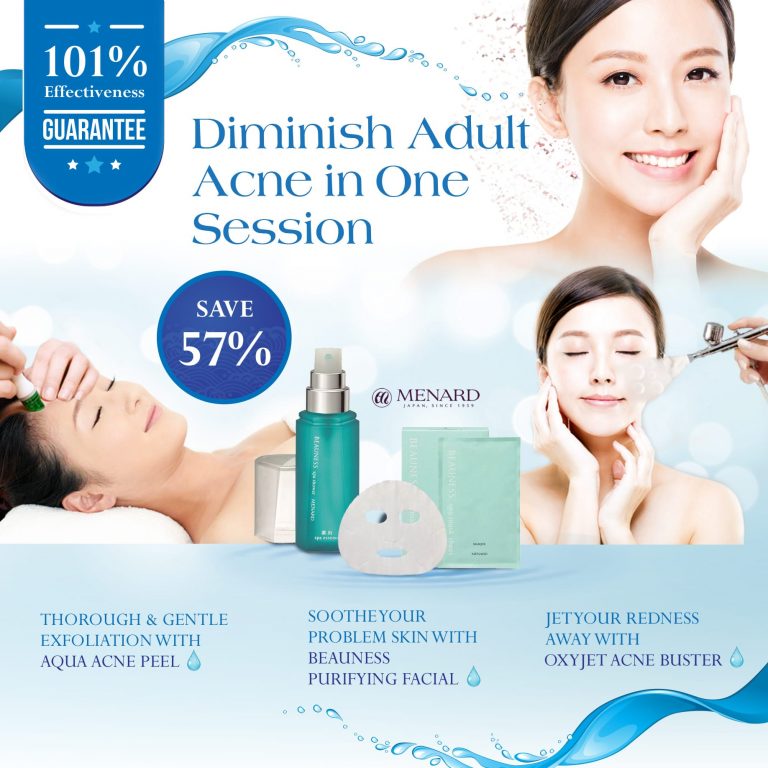 Read more »
*Terms & conditions apply
Valid for 1st time customers of Ikeda Spa or those who have not visited in the past 6 months
Valid from 1st September until 30th December 2017
Valid for local residents of Singapore only. Proof of local residency is required for verification
Prices fo not include 7% GST
Promotion is not allowed to be used in conjunction with other discounts, promotion or packages
Deal offer cannot be utilised for spa voucher purchases
Valid for booking at Clarke Quay outlet only
Reservations are required and subject to availability
Guest are allowed to request for a new therapist during the first 10 mins of the treatment if unsatisfied with service quality
Members may pay by cash as membership credits are not allowed for this promotion
Credit card information must be provided to secure your booking
A 24-hour cancellation notice is required, otherwise charges apply
About Ikeda Spa Prestige