Give Mummy a SPA-tacular Mother's Day Spa
Mother's Day Spa – A SPA-tacular Pampering Treat For Mum
A mother's role is crucial being a constant, loving advocate, helping a child navigate through life. This Mother's Day, Ikeda Spa pays tribute to all mummies with a limited edition carnation spa series to pamper and indulge her.
To honour mummies for their dedication and love for us, we handpicked a few of our highly acclaimed spa treatments for this special occasion. Present this as a gift voucher or simply just make a booking to surprise her. Make this the best Mother's Day spa gift ever!
The Goodness of Carnations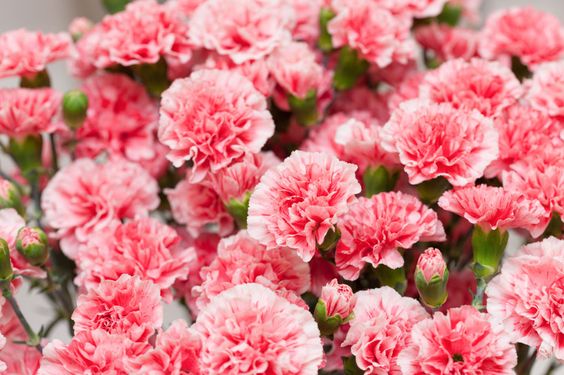 During this particular occasion of celebration, we introduce the carnation flower extract from Furano, Hokkaido to infuse into our hinoki onsen and body treatments. Favoured by many busy mothers out there, this is the perfect spa retreat to bask your mind and body into deep relaxation and soak up the goodness of the calming floral aroma.
Package #1: Perfect Carnation Duo
[insert image]
The Perfect Carnation Duo spa series pairs the therapeutic effect of traditional Hinoki Onsen with Carnation's soothing aromatherapy benefits to set the perfect calming ambience. Immerse and soak in this soothing Carnation Hinoki Onsen, infused with carnation essential oil and bath salt to melt away fatigue.
Carnation-infused aromatherapy massage merges Eastern and Western massage techniques to ease muscle tension and pain. This massage brings your state of mind to pure relaxation through your sense of smell with the carnation essential oil.
Above all, now at a promotional price of $228+ (U.P.$315+), experience a mood-lifting and aromatic carnation spa ritual at Bukit Timah Branch.
Package #2: Carnation Zen Indulgence
[insert image]
The Carnation Zen Indulgence raises a notch up in relaxation as we complement our signature spa treatments with a light facial massage for easing all face and body tensions for mummy. Melt away fatigue in our soothing Sento Hinoki Onsen to wind down after a long day.
Release any body tension with carnation aromatherapy massage which features an exclusive facial hot stone massage add-on. Special edition facial hot stone massage utilises selected Japanese river stones and promises to relax facial muscles and stimulate healthy circulation while firming tired skin.
Above all, now at a promotional price of $248+ (U.P.$320+), indulge in a pampering spa relaxation at Clarke Quay Branch.
---
Package #3: Couple Carnation Deluxe
[insert image]
Are you looking for a mum and daughter spa day? This is the ideal gift for mummies who wish to spend quality time with her loved ones. Enjoy some girl talk while you have your pampering done. Sip some tea and chill after the treatment in our private VIP Couple Suite. Don't worry about the couple suite surcharge (worth $60) because it is already in this package!
Above all, now at a promotional price of $538+ (U.P.$690+), go for a mummy-daughter date at Clarke Quay Branch.
Don't Miss This Mother's Day Spa Promotion!
Read more »
*Terms & conditions apply
Valid for 1st time customers of Ikeda Spa or those who have not visited in the past 6 months
Promotion is valid from 1 May till 31st May 2019
Gift voucher has a period of 6 months validity from date of purchase
Valid for local residents of Singapore only. Proof of local residency for verification is required
Prices do not include 7% GST
Non-refundable and not exchangeable for cash once it is purchased
Reservations are required and subject to availability
Credit card information must be provided in order to secure the spa booking
A 24-hour cancellation notice is required, otherwise charges apply
Probably the Best Japanese Spa in Singapore