Spring Spa Deals Singapore – Sakura Spa Series
Celebrate Hanami with Sakura Spa Series
Ikeda Spa welcomes Spring with a series of Sakura spa indulgence to mesmerize the beauty of Sakura aka Cherry Blossom. Recharge and bloom with Sakura for an unforgettable spa experience.
In Japan, Japanese celebrate Hanami yearly as an appreciation of the temporal beauty of nature and marking a new beginning.
Indulge in Aromatic Sakura Treat
The Hanami Aromatic Spa Series is perfect when you need an uplifting and tension relieving spa session to relax and retreat from the concrete jungle.
Soak in Sakura Hinoki Onsen that is filled with abundance benefits to improve blood circulation and with fatty acids to repair the skin's natural barriers to promote smooth and supple skin. Choose between 90 minutes Sakura Ganbanyoku Massage or Sakura Aromatherapy Massage to compliment the 30 minutes Sakura Hinoki Onsen.
Sakura Ganbanyoku Detox Massage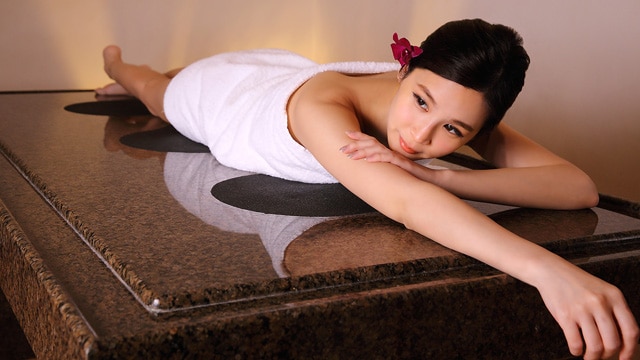 Enjoy a stone bath at 49°Celsius while detoxing and easing muscle knots with aromatic Sakura Ganbanyoku Massage.
The black silica lava rock bathes skin in infrared rays and negative ions to accelerate metabolism, boost the immune system and complexion. In combine with Sakura essential to balance the body's yin and yang element.
Sakura Aromatherapy Massage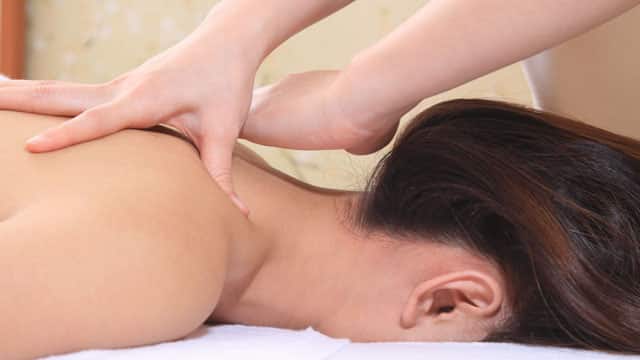 This aromatherapy massage merges Eastern and Western massage techniques with the highest grade Japanese Sakura essential oil. Sakura-infused aromatherapy massage eases muscle tension, while bringing your state of mind to pure relaxation through your sense of smell.
Now only at a promotional price of $188+, save more than 40% on this Aromatic Sakura Treat. Available only at Bukit Timah Branch.
Pamper Yourself with Luxurious Sakura Treat
Hanami Zen Spa Series features a Sakura Aromatherapy Massage and Sento Hinoki Onsen for an ultimate rejuvenating experience.
Begin the retreat by soaking in Singapore's first ever public Sento Hinoki Onsen. Founded in 2013 at Ikeda Spa Prestige, the soporific bath helps to relax sore and tensed muscles with the aid of the Hinoki essential oil that releases from the onsen tub. Pamper yourself with a Sakura aromatherapy massage and ease away all muscle tension.
Now only at a promotional price of $198+, save 34% on this Sakura Spa Retreat. Available only at Clarke Quay Branch.
---
Japanese Sakura – More Than Just A Pretty Flower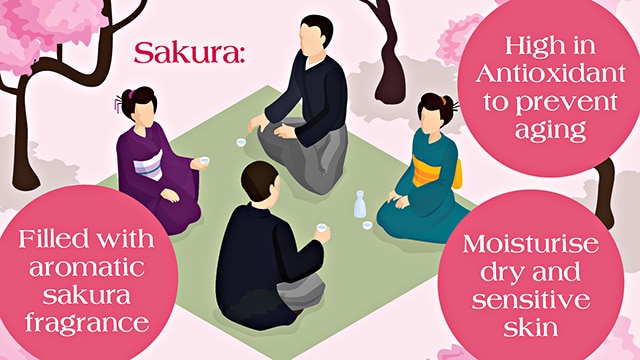 Sakura Cherry Blossom flower – a pretty flower loved by Japanese for its soothing effect and relieving tension properties. Sakura aroma scent helps to invoke feelings of joy and hope, positive thoughts and spiritual relaxation.
Did you know?
Hanami is an effective form of stress management in Japan! Most Japanese traditionally spend a whole day in the park during springtime just to view the blooming Sakura and have a picnic or even steamboat lunches!
---
Looking for a Couple Retreat?
Hanami Indulgence Spa series is perfect for bringing loved ones together for a spa rendezvous.
Soak in a private Sakura Couple Hinoki Onsen while enjoying the magnificent view of the Clarke Quay nightlife. Indulge you and your partner in an ultra-soothing and pampering Sakura Aromatherapy Massage, which is guaranteed to promote deep relaxation.
Now only at a promotional price of $468+ for a 2 hours spa rendezvous. This is probably the best spa deals Singapore. Available only at Clarke Quay Branch.
Don't miss this Sakura Spa Deals Singapore!
Read more »
*Terms & conditions apply
Valid from 1st March until 30 April 2018.
Valid for 1st-time customers of Ikeda Spa or those who have not visited in the past 6 months
Valid for local residents of Singapore only. Proof of local residency for verification is required
Prices do not include 7% GST
Valid for booking at both outlets
Non-refundable and not exchangeable for cash once it is purchased
Reservations are required and subject to availability
Credit card information must be provided in order to secure the spa booking
Members may pay by cash as membership credits are not allowed for this promotion
A 24-hour cancellation notice is required, otherwise charges apply
Sento Hinoki bath schedule as follows:-

Women: Mon, Wed, Fri, Sun (1pm-5pm) Tue, Thu, Sat (5.15pm-9.15pm)
Men: Mon, Wed, Fri, Sun (5.15pm-9.15pm) Tue, Thu, Sat (1pm-5pm)
Probably the Best Japanese Spa in Singapore