Rejoice In Everlasting Love With A White Valentine Spa
Everlasting Love is in the Air!
Forget the typical red-and-white gifts and rejoice in White Valentine treats instead. Surprise your loved one with Ikeda Spa's Everlasting Love Series. Three couple packages that fuse the romantic yet nourishing ingredients of White Wine, White Rose, and White Chocolate.
Available from 1st January 2020 till 29 February 2020.
---
Japan's White Day
Red is a Valentine's classic, but white can also make a statement. White symbolizes true love, purity, and charm for your sweet Valentine. In Japan, couples rejoice in this color on a holiday that follows Valentine's Day, called White Day.
On 14 February, Japanese women would gift chocolates to men in their lives. One month later on White Day, men who receive these presents will need to return the gesture.
This Valentine's Day 2020, surprise your loved one to a series of White Valentine treats.
The Ideal Valentine Spa Date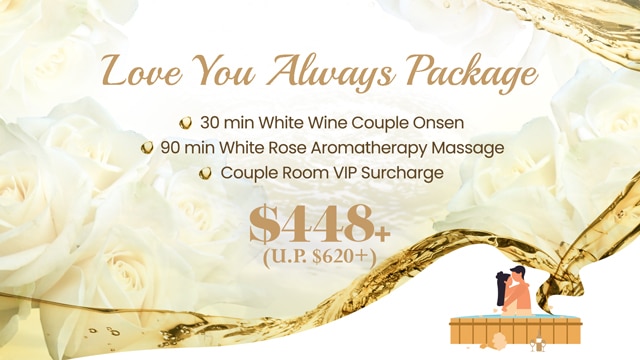 Express your love with this nourishing treat that is sure to make your special someone swoon.
Kick-start your spa session with a 30-minute White Wine Couple Onsen for the authentic Japanese experience. This bath uses hinoki wood; Japan's most prized cypress wood once reserved for royalty and sacred places. This precious wood releases mineral oils and antibacterial properties to soothe skin irritation.
Resume your session with a 90-minute White Rose Aromatherapy Massage. The massage combines both the Eastern and Western techniques and pairs it with a custom-blended White Rose essential oil. Awaken your senses with the scent of White Rose, as the massage stimulates tired muscles and combats toxins in the body.
Now priced at $448+, save 27% off with this romantic, couple spa package.
For those who want to embrace in a little self-love, enjoy the same 30-minute White Wine Onsen and 90-minute White Rose Aromatherapy Massage without couple room surcharge at $228+ and 26% savings.
Available at Bukit Timah Branch only.
---
Pamper Your Skin With These White Valentine Treats
White Wine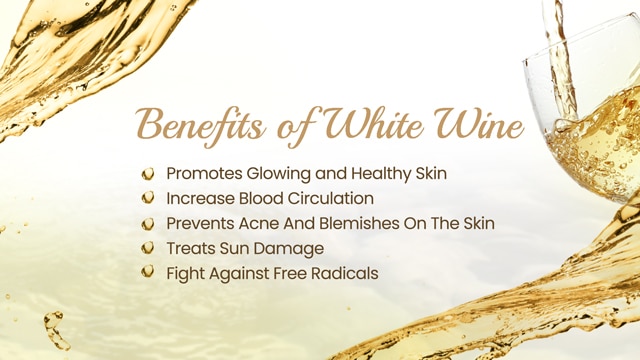 A glass of White Wine is enough to calm your senses, so imagine soaking in this elixir. A therapeutic bath of White Wine is bursting with antioxidants to stimulate skin cell renewal. It sloughs off dead skin cells as well, to unveil a smoother and glowing canvas underneath.
White Wine shields the skin from free radicals to keep breakouts at bay. It also has anti-inflammatory benefits to soothe acne-prone skin. Besides that, this wine contains amino acids which form a protective barrier against sun damage to reduce the risk of skin cancer.
White Rose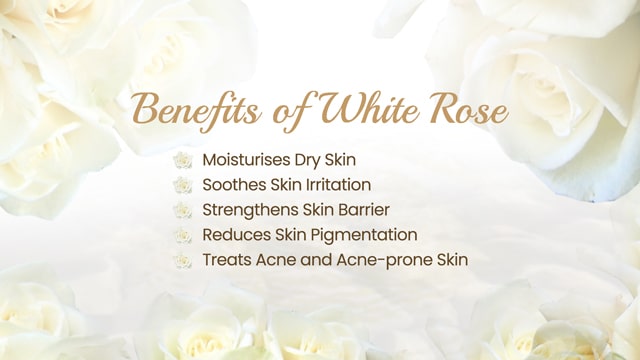 White Rose is rich in vitamins, antioxidants, and antiseptic properties. It also contains healing benefits, as the rose essential oil emits a calming yet refreshing scent to reduce stress hormones.
The scent works to remove toxins from the body, relax muscle tension, and reduce inflammation. It can even fill the body to create a protective barrier to inhibit water loss. Plus, its bouquet of antioxidants can aid to heal and improve the skin's appearance.
White Chocolate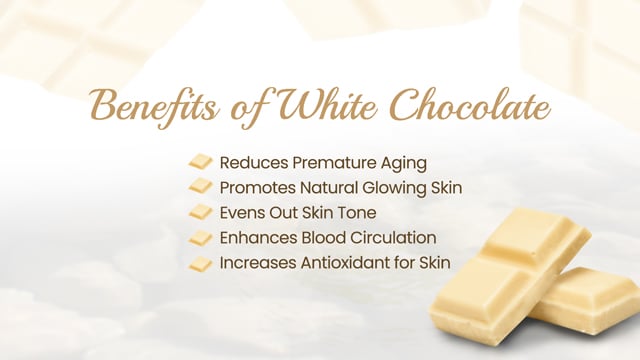 Enriched with flavonoids, White Chocolate can delay premature aging. It smoothens the skin and reduces acne, rashes, and other blemishes. Packed with antioxidants, this indulgent treat can remove dead skin cells to make way for newer ones. It retexturizes the skin to promote an even skin tone and a radiant glow.
---
The Classic Valentine Spa Delight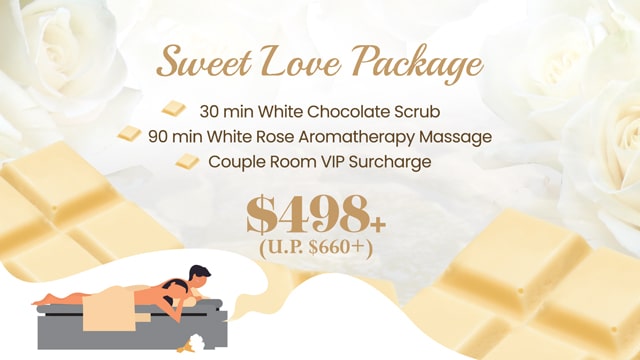 Show your devotion and surprise your lover to a Valentine spa delight!
Begin this couple package with a 30-minute White Chocolate Scrub, followed by a 90-minute White Rose Aromatherapy Massage. The body scrub works to remove any impurities and preps the skin to seep in all the nourishing products.
Drift into relaxation as the massage therapist skilfully eases all the muscle tension. Paired with the aromatic rose scent, this stress-buster can even ease depression and anxiety.
At a promotional price of $498+, save 24% off with the Sweet Love Package.
For single spa-goers, we have set aside this spa package for you as well. Immerse in the 30-minute White Chocolate Scrub and 90-minute White Rose Aromatherapy Massage without couple room surcharge at $238+ and save 23% off.
Available at Bukit Timah Branch only.
The Ultimate Valentine Spa Surprise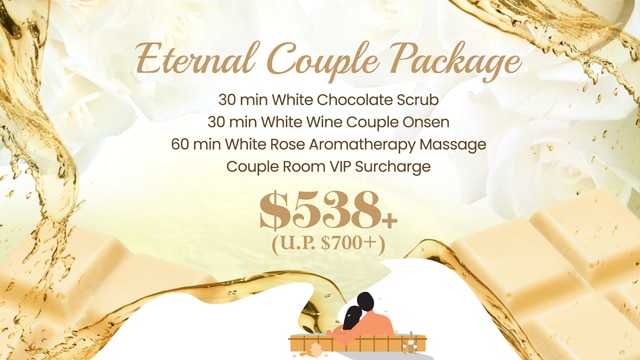 Surprise your loved one to three White Valentine treats! This is the perfect package to set the mood for Valentine's Day.
Set aside for couples only, lovebirds can enjoy a 30-minute White Chocolate Scrub, a 30-minute White Wine Couple Onsen, and end it off with a 60-minute White Rose Aromatherapy Massage.
The both of you will leave feeling rejuvenated, with skin that glows.
Snag this promotional price at $538+ and save 23% off.
Available at Bukit Timah Branch only.
DON'T MISS THIS VALENTINE SPA PROMO!
Read more »
*Terms & conditions apply
Valid for 1st time customers of Ikeda Spa or those who have not visited in the past 6 months
Valid for booking and redemption from 1 January until 29 February 2020, recommended booking at least one week in advance
Valid for local residents of Singapore only. Proof of local residency for verification is required
Promotion is not allowed to be used in conjunction with other discounts, promotion or packages
Prices do not include 7% GST
Non-refundable and not exchangeable for cash once it is purchased
Guest are allowed to request for a new therapist during the first 10 mins of the treatment if unsatisfied with service quality
Reservations are required and subject to availability
Members may pay by cash as membership credits are not allowed for this promotion
Credit card information must be provided in order to secure the spa booking
A 24-hour cancellation notice is required, otherwise charges apply
About Ikeda Spa